1 tag
I Would Die 4 U
We sure do talk about time a lot. Specifically how technology is accordion-ing our perception and experience of time, how the pace of everything seems to be accelerating maddeningly, or accelerating perfectly, if you're a technology-is-always-the-solution gadget-blogger type.  And starting this essay by talking about how we're all talking about something instead of just talking about that...
Giant Corporations Disclose REAL Top Five Regrets...
You may have seen an article that's been floating around recently about the top five regrets of people who are dying. I read it and, like you, I was touched.  As a moderately successful author alternative comedian, most of my friends and acquaintances are the CEOs of Fortune 500 companies. I mentioned this article to one of these friends, who shall remain nameless but let's just say he runs a...
"I want to jump up on the table and scream, 'Do you know how lucky we are..."
– Steven Soderbergh (AKA God), in his State Of Cinema address at the San Francisco International Film Festival, which you can and should read in its entirety here.
My grandma wrote me an e-mail yesterday
And it started like this: Hi my sweetheart, Just wanted you to know that you and I are still alive, I think. And then later in the e-mail: We have two new baby chicks.  They are so cute but I won't send you pictures.   I wish there was an American Bureau of Immortality I could forward this e-mail to, lobbying them to grant her infinite spins around the sun.
1 tag
Me @ LA Times Festival Of Books Tomorrow! (April...
Los Angeles: are you coming to the LA Times Festival Of Books tomorrow? I'll be in the mix! Come get a book signed, come hear me talk on a panel. The event is huge and FREE! SIGNING! 11 AM - 11:30 @ Penguin booth 12:30 PM - 1 PM @ Mysterious Galaxy booth PANEL! 1:30 PM - 2:30 PM  - "Guffaws & Giggles" moderated by Aaron Hartzler w/ Sean Beaudoin, Elizabeth Eulberg, Amy...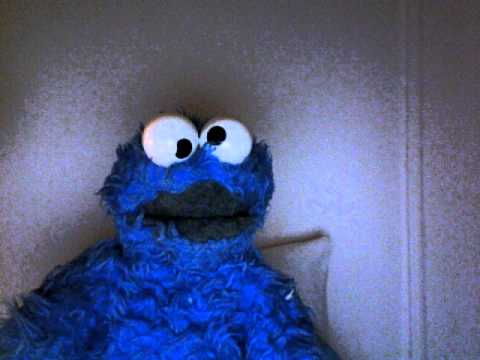 1 tag
DC Pierson makes a pep-rally mixtape for lonely... →
Super-duper proud of this. The great Tasha Robinson interviewed me for the AV Club's "I Made You A Mixtape" feature. Details the struggle of being a cynical nerd and trying to de-cynicism yourself with the aide of, and sometimes in spite of, music and movies and making out. Features Kanye, Springsteen, Joni Mitchell, Jason Anderson, A New Found Glory, Good Luck, Gin Blossoms,...
Infinite Dolphin Source
When I was a kid I would stare into a sprinkler whose droplets were catching the light of the sun and pretend that each individual arcing droplet was a leaping dolphin, at that all these dolphins were emanating from some infinite dolphin source, and if certain episodes of certain science-centric public radio shows I've listened to are correct, somewhere in the universe this actually exists,...
1 tag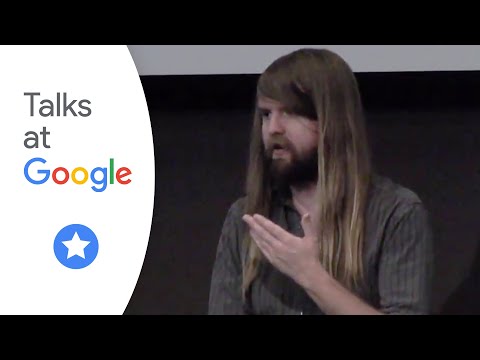 2 tags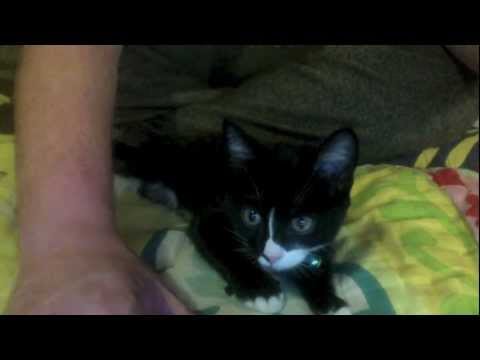 This. Now.: This is a specific moment →
ferniecommaalex: Thanks to disgusting and/or ignorant people like the Steubenville rapists, their enablers, Todd Akin, teems of moronic internet commenters, over 20 senators voting against VAWA, and a tragically tone deaf and clueless media, we are at a specific moment in this country where we're talking about… I think for too long myself and a lot of people like me assumed because we...
4 tags
We Didn't Do It, But We Did It: Crap Kingdom and...
So, Crap Kingdom did not make it onto the New York Times Best Seller list this week. I say "this week," because: hey. Not to get all The Secret about stuff, but I earnestly believe that if I keep my head down and keep working and keep doing all the things I'm doing, someday it will be. It, or another book. My dream scenario is that my next book (or the book after it, or the book...
4 tags
1 tag
Crap Kingdom Publication Day Thoughts OR: Kanye...
My book Crap Kingdom is available today, in stores, online, and on your eReader. I am trying very hard to follow my girlfriend's instructions, to resist my innate desire to douse what should be unadulterated pride and joy with self-doubt and self-loathing. Self-doubt and self-loathing are Nickleback on the modern-rock radio station in my mind. They are always on. But today I am trying very...
All-new Ted Leo and Free Energy for the CRAP...
The AV Club premiered an all-new TED LEO song from the Crap Kingdom soundtrack: http://www.avclub.com/articles/free-download-an-exclusive-ted-leo-track-about-dc,93249/ And Stereogum laces you with an all-new FREE ENERGY track, also from the CK soundtrack: http://stereogum.com/1280581/free-energy-get-ready-stereogum-premiere/mp3s/ I am so honored that such talented, awesome people gave of...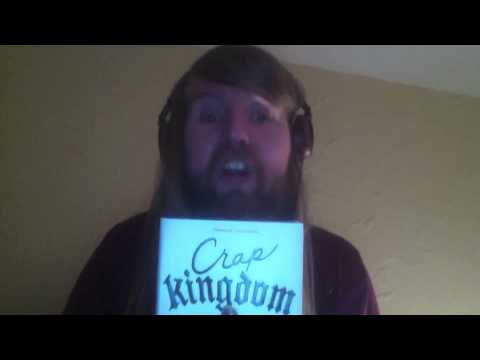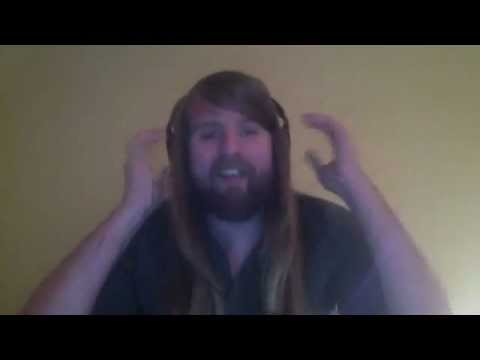 The Watermelons Were Illuminati Lies And He Was...
It's not a public library if a dude who looks like Gallagher isn't kneeling in front of his laptop burning CDs while his eyes dart around the room, trying to stay one step ahead of The Adjustment Bureau.
With A Minor In Hustle
I am living an "a rapper's first album" kind of life in the hopes of living a "rapper's second album" kind of life.
Success Tip:
Only always do everything.
Ideal Headstone
"Here lies a cool guy. We let him do some cool stuff. It ruled."
Four years ago
at Sundance we joked about Obama saying "Go see Mystery Team" in his inauguration speech and our cell phones ringing off the hook.
It's my birthday, and all I want...
…is for you to pre-order my upcoming book CRAP KINGDOM so I can put your name in a custom rap song. More info here: http://dcpierson.tumblr.com/post/29844676340/pre-order-my-next-book-crap-kingdom-and-i-will-rap Thank you.
Attention Popular Scientists
You know those pop-science books about like, neurology and music and decision-making and whatever? I'd read one called "Round And Round It Goes: The Science Of How When You Have One Really Dirty Piece Of Clothing In A Load Of Laundry The Crap From It Doesn't Just Get Transferred To All The Other Clothes In That Load." I suspect it may be one page long and that one page may...
"Things Change"
Yo, thing on a tiny screen that I also check my e-mail on, that I'm only half-paying attention to because I'm also chatting with my roommate here in this fully lit room and also periodically clicking over to Facebook, enchant me the way my grandfather was enchanted by something on a literal SILVER screen fifty feet high, while sitting in the mystic darkness surrounded by his silent...
"The Worst Person Ever"
When dealing with the worst person ever, we hesitate to say, "You're the worst person ever!" for fear that the worst person ever will turn it back on us and say, "No, YOU'RE the worst person ever!" We know we are not the worst person ever. The worst person ever is the worst person ever. But we're worried that when the worst person ever says, ...
Just drove by a guy taking a picture of a fireplug with a camera that cost more than my car. But it makes me feel better to know that that artsy photograph will probably change the way we look at things that are boring.
Because of the Internet, now everything must dance.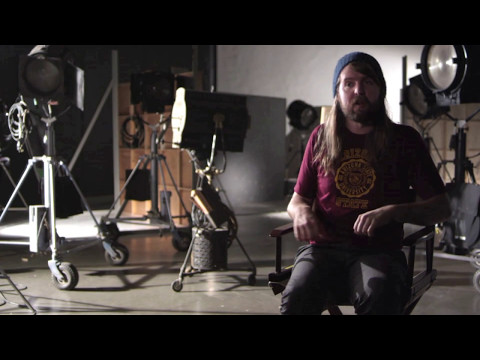 "Here Is What You Will Need"
Here is what you will need: 1) two rooms 2) a girlfriend that whistles Because when you are in one room and your girlfriend is whistling in another room you will feel as though you know the meaning of life, and you will, because you're in it.
Guilty Of Not Being French
I long to have the whimsical simplicity of a French New Wave character, to have a tiny apartment with just a few interesting items in it, and a window that faces another apartment building populated by people that are always doing something sexy, surreal, or both, and who don't seem very into the concept of blinds. Instead my apartment looks like the setting of a reality show called...
Okay, Jen. Here Goes: "Stop Being Mean To Women On...
My fellow comedian Jen Kirkman is boycotting Twitter until men stop using it as a medium to be awful to her because she's a woman yet still has the audacity to express her views on occasion. Or more specifically, until her male counterparts speak up against this kind of treatment. Alright, Jen. I'm in. And this isn't something I should have had to wait until it got this bad to be...
EVERYBODY VOTE TODAY
Thinking the outcome is guaranteed is how you end up with Martin Prince as class president.
Dear Young Conservative
Dear young conservative, My name is DC Pierson and I hope you are reading this. My ideal reader for this piece is an actual person under thirty years old who self-identifies as conservative. I would like it very much if this letter found readers beyond my typical (and beloved) echo chamber of liberal comedians and comedy fans. If you're reading this and you're not a young conservative,...